There may be a requirement for a shared mailbox to send automatic replies. This is possible for a member of the shard mailbox to set themselves, without having to get an administrator involved.


See below instructions needed to be followed by a member of the shared mailbox in question:
To see how to open share mailbox, please follow this link: Opening shared mailbox using Outlook Web App (OWA).
1. Once this mailbox has opened, click on the settings cog in the top right, and select 'All Outlook Settings'.

2. Click on the 'Automatic replies' section and set the requested message.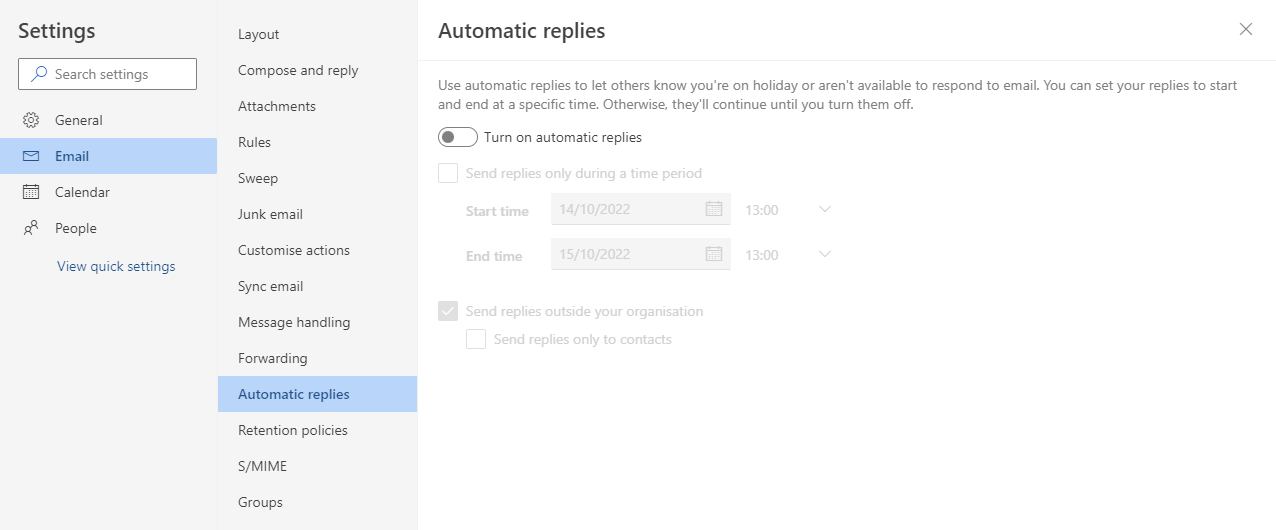 It is worth setting these auto replies to be set only within the requested time period, so users don't have to repeat this process in order to turn the auto replies off. This option is available within the 'Automatic replies' section as referred to above.