The following article with lead you through setting up Multifactor Authentication or MFA.
MFA Setup: Step-by-Step setup
Before we begin, let's evaluate which option out of two available you should choose to setup MFA.
Microsoft Authenticator App (Recommended) - Works on smartphones, such as Android or iPhone, does not intrude your privacy, uses your work email account to sign in and sends you notifications to prove who you are.
Mobile number - Your personal mobile number should be used, not your work number or landline. Sends you a text message or calls you and tells the code to input.
Now that you chose which way you will set it up, let's see how to do so.
Login to Office Portal and click Sign in.
Type your username and click Next
Type in your password and click Next
On the following screen you should be met with the following screen (Your company information may vary from the one in the picture):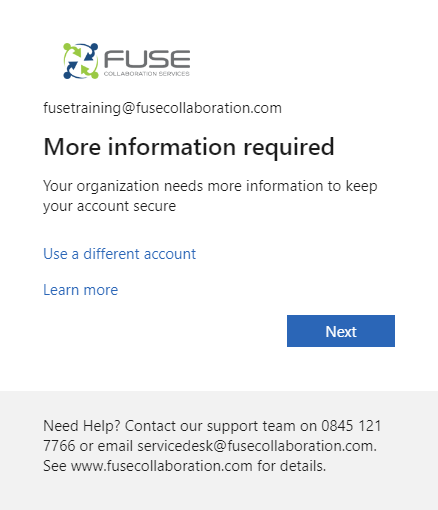 If the screen above appears, click Next, If it does not, please contact your IT champion to raise a ticket with us so we could reset this setup for you.
After progressing further, you should be met with a screen as below: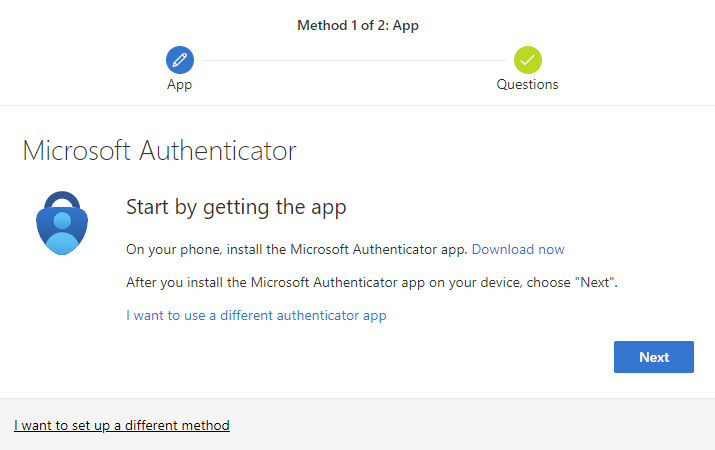 Here you can choose, press Next to setup your MFA with Microsoft Authenticator app, or on the bottom left, click I want to set up a different method to setup with Email or Mobile number.
To continue further with setup, choose the preferred way you wish to continue this setup, Microsoft Authenticator app or Email/Mobile number, and scroll down to granular instructions on your choice of setup.
Microsoft Authenticator App Setup -
Before continuing, please download Microsoft Authenticator App.
For Android devices, please use Google Play store and locate the following app via search bar:

For iPhone devices, please user App Store and locate the following app via search bar: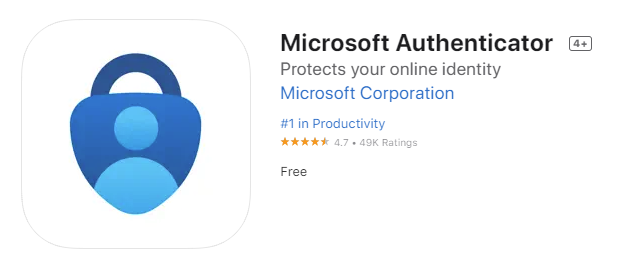 Once the app is downloaded, if prompted, allow notifications. Then add an account and select "Work or school".
Select Scan QR code (allow the app to use your camera if asked)
On the computer, click Next and Next this should bring you to the below screen: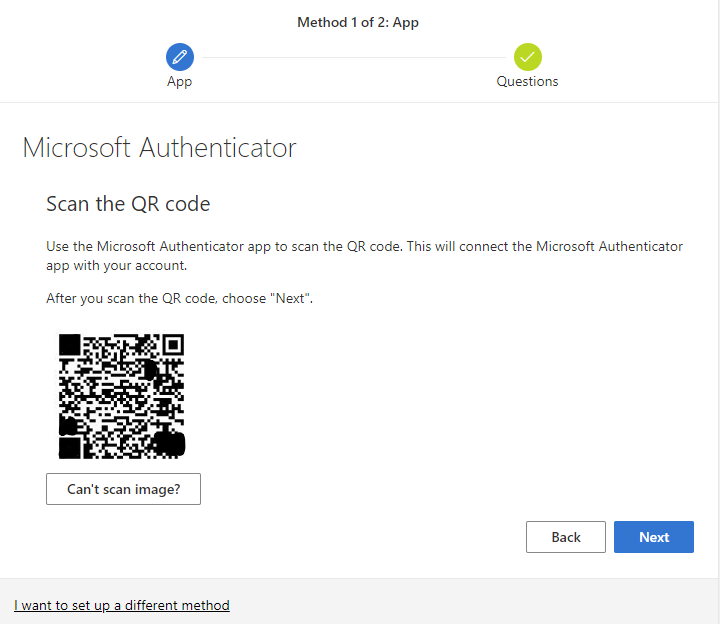 Using the Authenticator app on your phone scan the QR code on the screen, this should register your account with the phone for MFA notifications. (The code generated by your account through this setup, will be different from the one displayed on the above photo).
Once that is complete, press Next on the computer.
If setup was completed correctly, the following screen will appear, and your phone will receive a notification: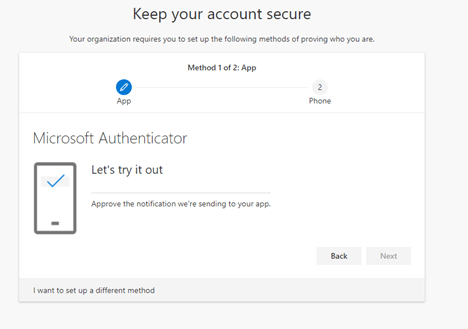 Once the notification is approved, the Next button will be blue and will allow you to complete setup. Once Next is pressed the setup is complete, please re-sign into all apps you use with your Microsoft account, such as Outlook, OneDrive etc.
Mobile Phone Setup
Heading back to the initial setup screen, if we choose: I want to setup a different method.
The following screen with dropdown menu will appear: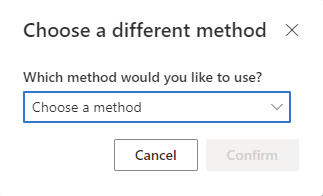 In the dropdown menu, select phone as a method to setup and press Confirm:
Following menu should appear: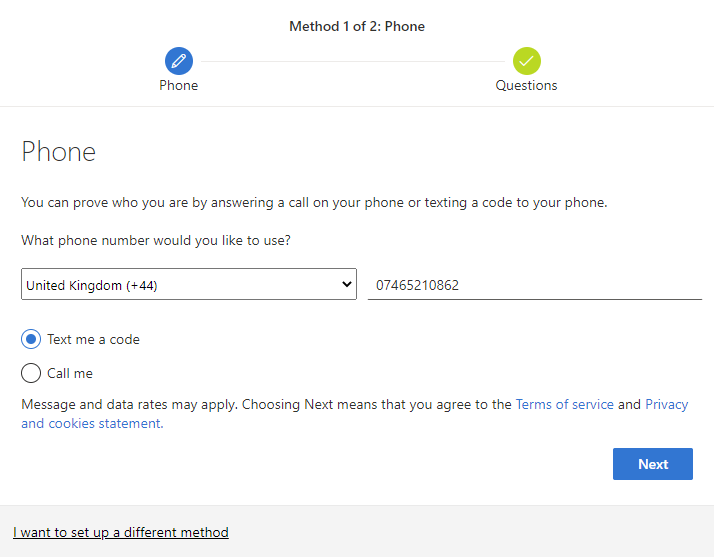 Select appropriate country code, input your phone number and select Text me a code or Call me
Text me a code will send you a 6-digit code whilst Call me option will call you and say the 6-digit code, by selecting either option and pressing Next, will progress the setup.
On the next screen, enter the code and press Next, if the code is correct, the setup will end, please re-sign into all apps you use with your Microsoft account, such as Outlook, OneDrive etc.